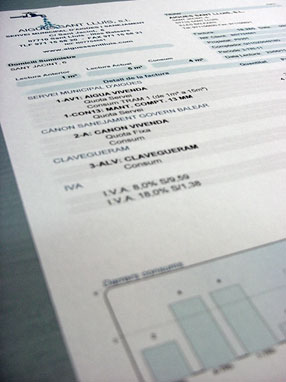 Electronic invoice
Automatic service sending of invoices
If you have a direct debit payment in place you can, by giving us your email address, receive four emails a year enabling you to check the details before the amount is taken from your account.
This service is completely free.
Form for electronic invoicing
Remember to attach a copy of the bank account holder's ID card with the authorized signature.